Czech Republic – UN committee says all children should be guaranteed an inclusive education
27 May 2014
Yesterday, the UN Committee on economic, social and cultural rights called on the Czech Republic to fully include all children in the mainstream education system, with resources and supports where necessary. In its Concluding Observations the Committee also urged full-scale closure of institutions for people with disabilities, with investment in independent living and inclusion in the community.
Earlier this May, MDAC presented information to the Committee about how children with disabilities in the Czech Republic are denied the right to an inclusive education. This is contrary to their right under the Convention on the Rights of Persons with Disabilities to have access to education on an equal basis with all other children, with supports where necessary, and in mainstream settings.
In its strongest recommendations on inclusive education to date, the Committee has called on the Czech government to undertake reforms at all levels of the education system, including allocating resources to accommodate children with disabilities in the mainstream schools. It also calls for action on training teachers, and says inclusive education should be incorporated into national law.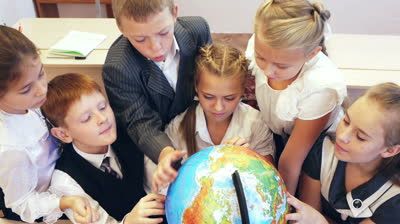 Inclusive education. Credit: shutterstock
MDAC's Executive Director, Oliver Lewis, commented said:
"All children have the right to be educated in a common learning environment. The Committee has laid down a marker not only to the Czech Republic, but to all States, by calling for an end to segregation and the establishment of inclusive education with supports, resources and training, established in national law."
The Committee also used strong wording to urge that institutional psychiatric care be transformed with adequate resources. Expressing concern over the Czech Republic's slow progress in closing down institutions as required by international law, it recommends that the Government base the 2014-2020 Psychiatric Care strategy on improving the enjoyment of human rights by people with mental disabilities.
The concluding observations also challenge the Czech government to place independent living and inclusion in the community as the central goal of reforms. To guarantee this, full scale deinstitutionalisation should be mirrored by 'action plans with clear timelines' for community based social care services, including particular care in the community for older people.
MDAC welcomes these strong recommendations, and congratulated the Committee for being prepared to interpret the right to education under the International Covenant on Economic, Social and Cultural Rights in a manner consistent with the UN Convention on the Rights of Persons with Disabilities.
MDAC submitted information to the UN Committee on Economic, Social and Cultural Rights in partnership with the European Roma Rights Centre, Platform for Social Housing and the League of Human Rights (Liga). Here's Liga's article in Czech. 
Inclusive education in the Czech Republic
The Czech Republic is one of the countries where MDAC is investigating barriers to children with mental disabilities accessing justice, including in the field of inclusive education. You can read more about the Europe-wide project here.
Tweet